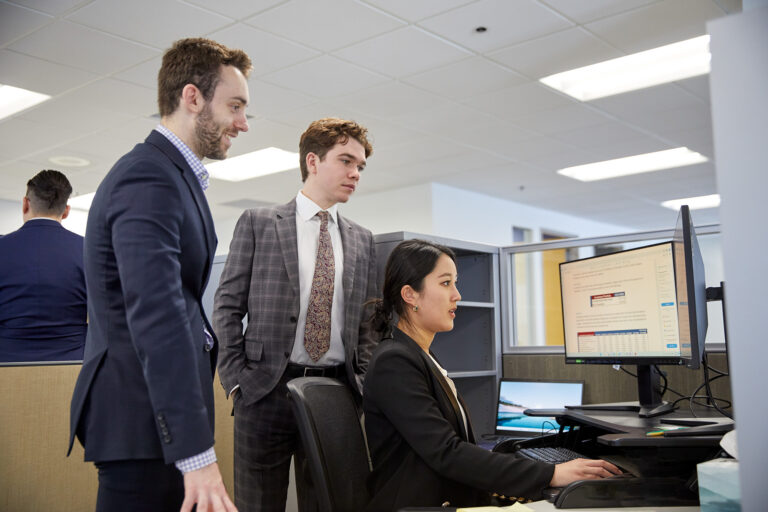 Wilary Winn works on engagements that are at the forefront of issues in the financial services industry, including mergers and acquisitions, valuation of loan servicing, current expected credit loss (CECL) estimates, asset liability management and additional services related to these primary lines of business.
Founded in 2003, our firm has established relationships with more than 600 financial institution clients across the United States. Our clients include 80 publicly traded banks and 45 of the nation's top 100 credit unions. Our primary competitors are based in New York, and this position provides an opportunity to deal with some of the financial industry's most complex issues from our offices in Oakdale.
Our financial analysts work with state-of-the-art technology including Bloomberg, Intex, Black Book, S&P Global Market Intelligence, ZM Financial Systems, Inc., and our proprietary cash flow models.
We are a boutique firm which allows you to benefit immediately from direct in-person training.  You will always know how your work fits into the overall engagement because of the opportunity to see your projects from beginning to end.  In addition, you will communicate directly with clients regarding the engagement results.
Please see the following positions for which we are currently hiring: